New Image Works Academy is owned and operated by Tatiana Alexeev, APRN. Tatiana is a Board Certified Nurse Practitioner and a leader in minimally invasive cosmetic procedures. She has been practicing for X years and has been trained in the latest techniques by leading injectors from the U.S, Canada, Switzerland, Italy, England, Spain and Brazil. Tatiana developed a unique lip filler technique called "Wanted Lips" that emphasizes attractiveness and beauty while looking completely natural.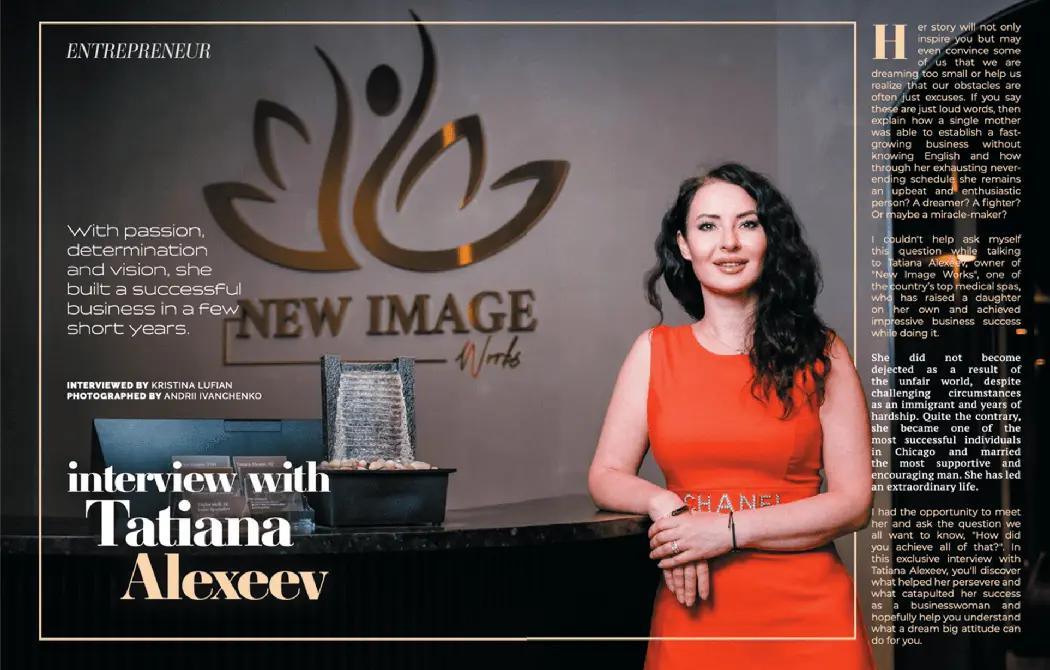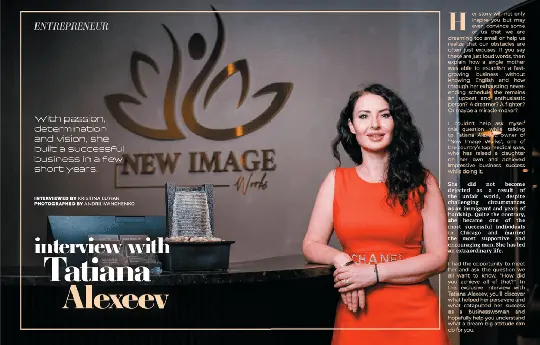 Tatiana and New Image Works featured in The Chicago Issue No. 08 of Lufian Magazine
She has been crucial in spearheading more in-depth educational possibilities for aesthetic professionals through training companies such as Allergan USA, Inc and American Institute of Aesthetic Medicine.
We look forward to partnering with you in your injector training journey.